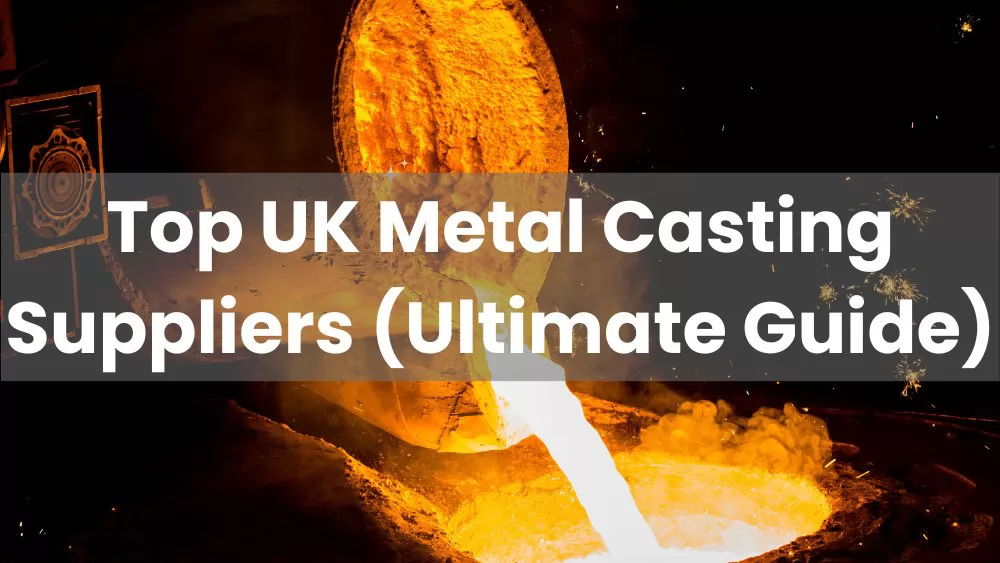 Are you looking for the best Metal Casting Suppliers in the UK? There are much good metal casting manufacturers in the UK, if you need to customize or buy a large number of metal castings, then you can read this article. We will tell you about 5 of the best metal casting manufacturers and brands in the UK. Please read patiently!
The UK Top 5 Leading Metal Casting Suppliers
The following are the main players in metal casting supply:
1. NovaCast Limited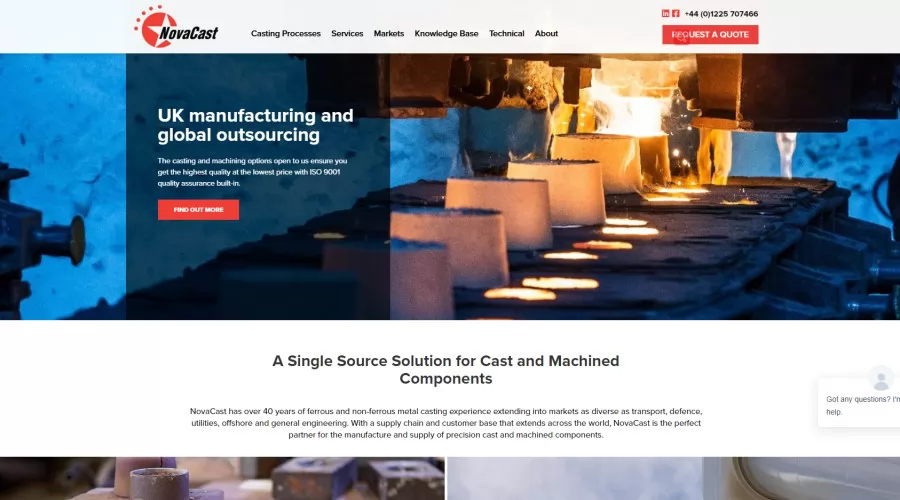 Company Profile
Established in 1979, NovaCast has grown from a small specialist non-ferrous metals foundry in Melksham, UK, to a full-fledged business with the capacity and flexibility to meet the needs of international clients from a wide range of industries and a wide range of requirements for customization.
Their expanding design engineering team employs the latest casting simulation, 3D modeling, 3D printing, and 3D scan-based reverse engineering techniques to reduce lead times, lower costs, and improve quality.
Specialty ferrous and non-ferrous alloys, advanced precision machining, performance-enhancing finishes, and surface treatment options are all constantly evolving, and NovaCast is committed to staying at the forefront of the metal casting industry.
Location: Melksham, UK
Company Type: Manufacturer
Website: https://www.novacast.co.uk/
Main Products
Sand Casting
Shell Mould Casting
Aluminum Casting
Gravity Die Casting
Pressure Die Casting
Investment Casting
Silica Sol Casting
Lost Foam Casting
2. Besser Casting Co., Ltd.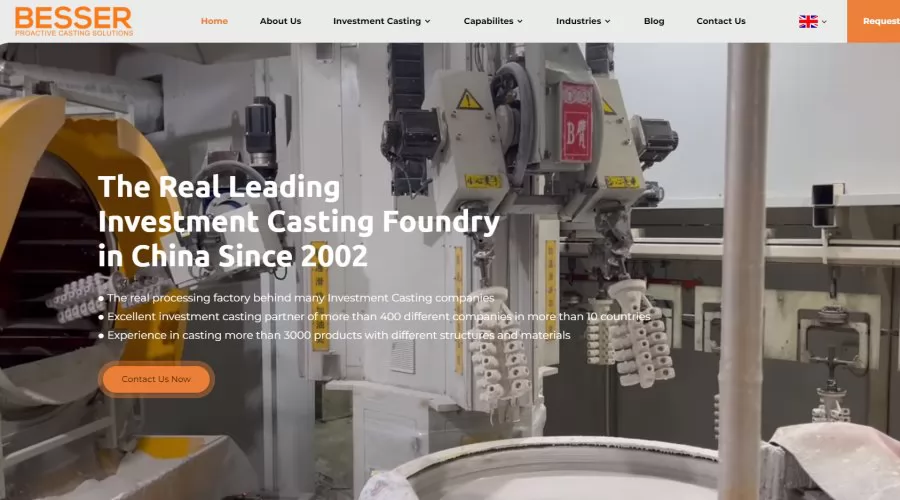 Company Profile
Besser was established in 2002, covers an area of 12,000 square meters, and has about 170 professional and technical personnel. Their investment factory has obtained IATF16949:2016 and ISO90001:2015 certifications. Besser has a machining workshop for secondary processing. The tolerances of metal castings can be strictly controlled. Today, Besser has become a leading casting brand in China's investment casting industry.
The real factory not only a trading company

Excellent investment casting partner of more than 400 different companies in more than 10 countries

Experience in casting more than 4000 products with different structures and materials
Location: Zhejiang, China
Company Type: Manufacturer
Website: https://www.bessercasting.com/
Main Products:
Investment Casting
Lost Wax Casting
Metal Investment Casting
3. Dean Group International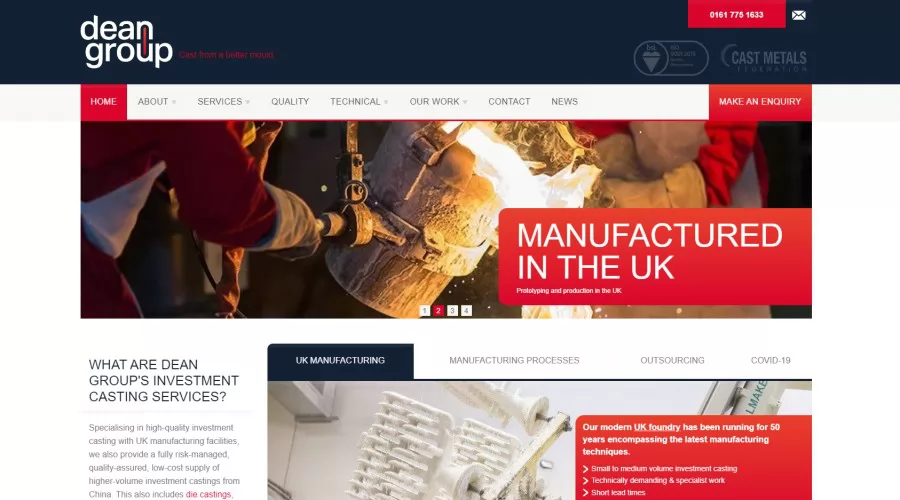 Company Profile
As a specialist metal castings manufacturer with a manufacturing facility in Manchester, Dean Group International also offers a full risk-managed and quality-assured low-cost China supply of investment castings, die castings, commercial grade investment castings, forged parts, and MIM, including additional machining processes, heat treatment, assembly, and various surface treatments.
With ISO and TS certification, and UK casting and stocking facilities, they ensure continuity of supply through comprehensive visual, dimensional, and chemical analyses.
Location: Manchester, UK
Company Type: Manufacturer
Website: https://www.deangroup-int.co.uk/
Main Products
Oil And Gas Industry Castings
Electric Vehicle Industry Castings
Railway Industry Castings
4. Cast Metals Federation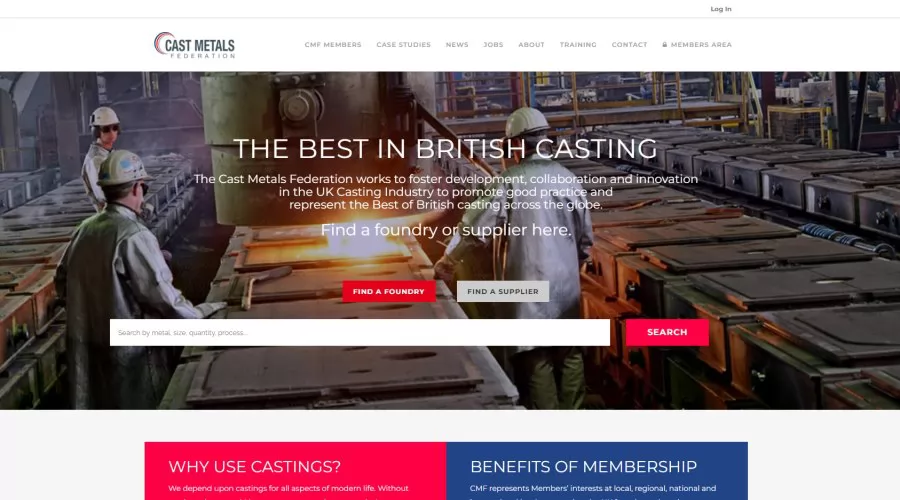 Company Profile
The Cast Metals Federation works to foster development, collaboration and innovation in the UK casting industry, in partnership with businesses and stakeholders, to promote good practice and represent the Best of British casting across the globe.
As the single voice for the UK foundry industry, CMF promotes the UK castings industry as a whole, influencing discussions with government bodies, negotiating and consulting on UK and European legislation that affects us all.
Location: U.K.
Company Type: Manufacturer
Website: https://www.castmetalsfederation.com/
Main Products
Investment Castings
Die Castings
Commercial Grade Investment Castings
5. William Lane Foundry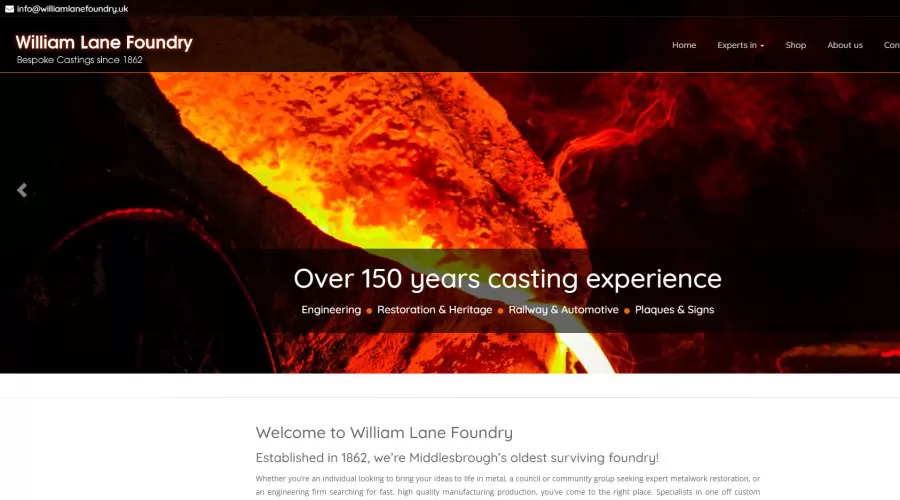 Company Profile
Come 2017, the future looks brighter than ever. Following a management buyout and outside investment, the company's longest-serving employees are now directors and co-owners who are actively growing the business and looking for the next generation of talent.
Although the original coke oven was finally decommissioned in 2001, their heritage runs deep in everything they do, from their original Victorian 1895 foundry (come and visit us!) to production techniques that remain largely unchanged .
At William Lane, tradition meets modern vision, bringing together the best of both worlds.
Location: Staffordshire, England
Company Type: Manufacturer
Website: https://www.williamlanefoundry.uk/
Main Products
How to Choose the Right Metal Casting Supplier?
When you need metal casting suppliers to provide you with products, it is recommended to choose manufacturers with more competitive prices. Besser is the best choice for metal casting business. In recent years, it has provided services to customers in more than 30 countries and regions around the world.
6 reasons to choose Besser
More than 20 years experience in metal casting field

Own casting factory and warehouse, can undertake large orders

Professional design team, free to provide you with design suggestions and solutions

Comply with international quality standards and obtain various international certifications

The price is more competitive and can produce metal castings for you at a lower cost

After-sale guarantee, reply emails within 24 hours to ensure on-time delivery.
If you need information about cast metals, or if you are looking for a reliable supplier of metal castings, please contact us. We can provide you with detailed metal casting solutions and quotations, looking forward to hearing from you!