Nickel Base Alloy Investment Casting
At Besser, we carry a wide variety of commonly used nickel-based metal casting alloys for our customer's metal casting project needs. The investment casting process can be carried out using a wide variety of alloys including "Nickel Based" materials. Besser has a long history of producing nickel-based castings, We work with over 75 ferrous and non-ferrous air-melt alloys and perform all investment casting in-house to deliver fast and reliable service.

Full-Service Casting Capabilities
01
Heat Treatment of Nickel Alloy Casting
02
Processing Services of Nickel Alloy Casting
03
Surface Treatment of Nickel Alloy Casting
04
Quality Inspection of Nickel Alloy Casting
Besser is one of the largest nickel castings manufacturer in China. With our decades of professional nickel castings process, We provide you with customized nickel castings services to meet your precise design specifications and any required grade.
---
What is Nickel Alloy Casting
Nickel castings (also called Nickel Alloy castings or Nickel base alloy castings): refers to nickel-based, and other metals, such as tungsten, cobalt, titanium, iron and other metals, to make nickel-based Alloy. This nickel-iron alloy casting is the most widely used and strongest material in superalloys. It has good corrosion resistance and plasticity.
Advantages of Nickel Alloy Casting
Using nickel-based alloys for investment castings has a number of benefits as follows:
● Durability: Nickel-based materials are extremely durable and have the capability to deliver the utmost performance.
● Robust Chemical Composition: The specialized composition of these alloys enables them to endure harsh and extremely hot operating conditions.
● Resistance to Corrosion: Nickel-based castings have excellent resistance to corrosion which makes them highly preferable in corrosive applications.
Common High Nickel Alloys
As an excellent nickel casting service provider, we can provide a variety of commonly used nickel-based metal casting alloys. Of course, we also provide customized services to meet customers' needs for metal casting projects.
| | | | | | |
| --- | --- | --- | --- | --- | --- |
| Alloy | Heat Treatment | UTS (kpsi) | YS (kpsi) | % Elongation | Hardness |
| Inconel 625 | As Cast | 85-95 | 45-55 | 25-30 | Rc 25 Max |
| Inconel 713 | As Cast | 110-120 | 100-110 | 3-5 | Rc 34-42 |
| Inconel 718 | As Cast | 110-125 | 70-80 | 6-10 | Rc 25 Max |
| Inconel 718 | Hardened | 125-135 | 110-120 | 5-7 | Rc 34-44 |
| Rene 41 | Annealed | 100-110 | 90-100 | 3-5 | Rc 35 Max |
| Mar-M-247 | Hardened | 135-145 | 115-125 | 4-6 | Rc 34-44 |
| Haynes 230 | Annealed | 115-125 | 50-60 | 35-45 | Rc 25 Max |
| Nickel X | As Cast | 55-65 | 35-45 | 6-10 | Rc 24 Max |
Application of Nickel Alloy Castings
It is a key hot-end component material for modern aviation engines, spacecraft, and rocket engines, as well as ships and industrial gas turbines (such as turbine blades, director blades, turbine disks, combustion chambers, and casings, etc.). It is also a nuclear reactor, chemical equipment, coal conversion Important high-temperature structural constituent materials required by the technology and other aspects.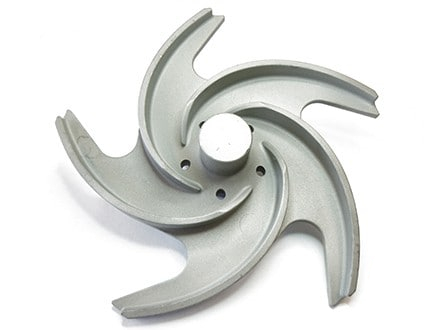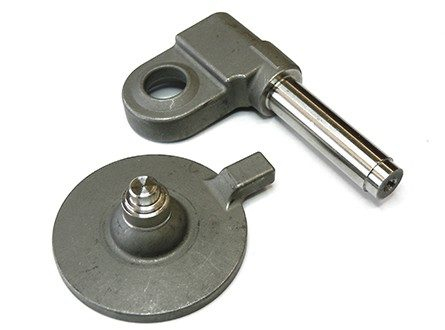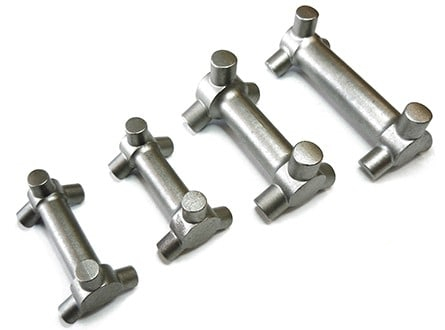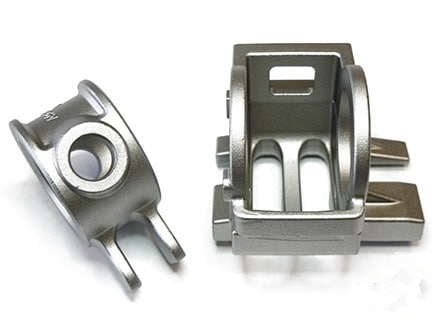 Custom Nickel Casting Services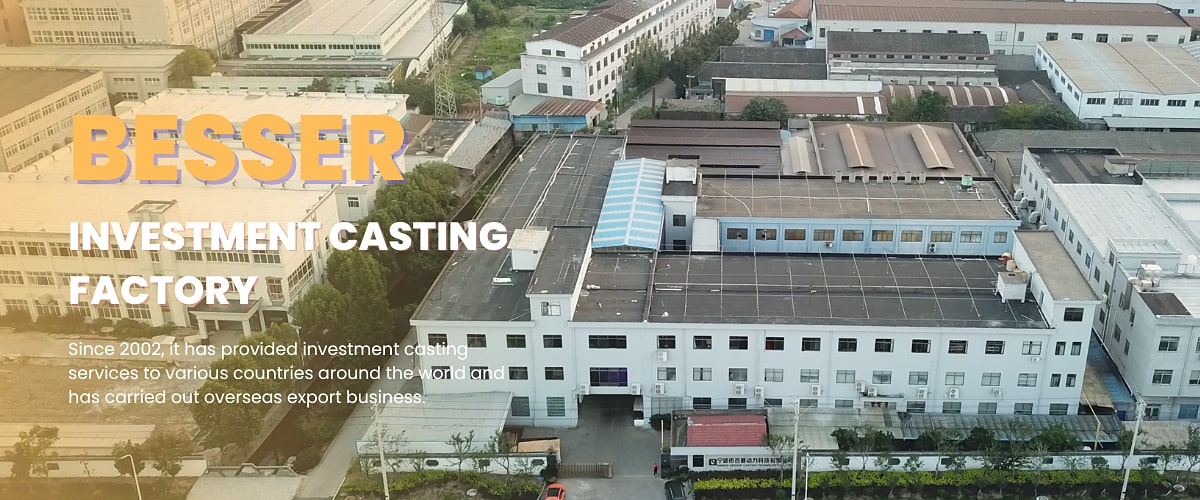 Besser precision casting company has 18 years of casting experience. We can provide the highest quality nickel alloy castings. Our various certifications support our strict quality standards as well as testing and inspection functions. Our strong technical team can help you with any questions about nickel alloy castings.
We provide value added services to ensure your castings meet all required specifications of both the purchase order and blue prints. Services we offer include machining, heat treating, plating, assembly and hot isostatic processing.
Contact us to learn more about custom nickel alloy castings.
The Most Common Questions, We Answer For You !
1. Can your factory produce stainless steel castings?
Yes,we can.we can do with stainless steel, carbon steel, alloy steel, high temperature nickel base alloy material.
2. Why your price is higher than other dewaxing foundry?
We are the casting of silica sol process, the best process in dewaxing casting. There are water glass process and composite process in dewaxing casting. The difference is that the quality of auxiliary materials is completely different, such as wax, glue, sand and so on.3. How accurate can your casting process be, or what tolerance level? Our silica sol casting process can achieve CT5-CT6 tolerance.
3. What is the weight range of castings you can make?
We can make 10g-80kg castings.
4. How long does your development time take?
For general structure products, we can complete the sample within 25 days from mold opening to sampling.
5. Where is your factory in China?
Our factory is located in Ningbo Zhejiang,the southeast of China, with a very developed transportation system.
6. Do you have existing molds that I can use?
This way I can save the cost of mold developing.
We are a non-standard custom factory and do not have our own molds. The existing more than 3,000 pairs of molds are owned by customers. We only store them on behalf of customers, so we cannot use customers' molds. If you need to develop products, you can only develop new molds.
7. Is your mold developed by your own factory?
We have our own ability to mold, but because of limited energy, we will develop both in our own workshop and outsourcing factory. We will also strictly review and verify the molds developed by the outsourcing factory, so we can be assured of the quality of the molds.
8. If the mold is developed, do I still need to invest in the mold cost during mass production?
Our products only need to be invested in the mold at the beginning. The subsequent molds can basically have a life of 500,000 times. Even if the product is made more than 500,000, we will develop new molds by ourselves and submit samples for your verification.No need to pay.
9. What is the general cost of developing molds?
The advantage of our casting process is the low development cost. For general structure products, the average mold fee is about 800USD.
10. What is the size and production capacity of your factory?
Our factory now has about 130 people, and the output value last year was 11 million USD. On the basis of the existing land and plant, there is still 50% of production capacity.
11. What is your payment method?
Our molds are generally 100% prepaid. If the product development does not meet the drawing requirements, we can refund 100%.
12. What industry are the products you are making now?
Our current products are distributed in a wide range of industries, including tools, construction hardware, pump valve bodies, auto parts, etc.
13. Do you have vacuum casting?
We have a vacuum casting production line that can make high-temperature nickel-based alloy products. Vacuum casting can reach the ultimate thickness of 0.5mm, but the thinnest non-vacuum casting is generally only 2.5mm.
14. Can you provide a test report for each batch of shipment? What are your testing equipment?
We can provide chemical composition report and size report every time. Our testing equipment includes Spike brand spectrometer and Hexagon brand three-coordinates. For details, please see our testing equipment page.
15. How long is your delivery date?
Our delivery time for goods is generally around 45 days. If you have urgent orders that need to be processed, we can help you make them expeditiously within 15 days.