Besser is one of the largest stainless steel foundries in China. With our decades of the professional stainless steel casting process, We provide you with customized stainless steel casting services to meet your precise design specifications and any required grade.
What is Stainless Steel Investment Castings
Stainless steel investment casting is a dewaxing investment casting process in which molten stainless steel material is poured into a mold and allowed to solidify, resulting in a solid stainless steel casting in the desired shape. When we have requirements for the properties and corrosion resistance of steel. Stainless steel castings are a better choice.

Advantages of Stainless Steel Castings
01
Superior corrosion resistance
02
Excellent surface finish
03
High dimensional accuracy
04
Extremely intricate parts are castable
05
Almost any metal can be cast
06
No flash or parting lines
Stainless Steel Casting Parts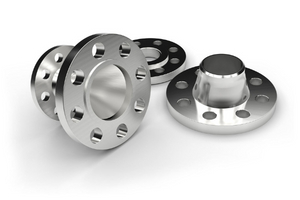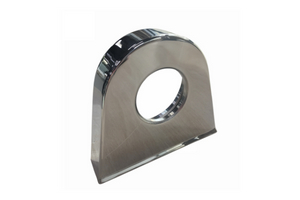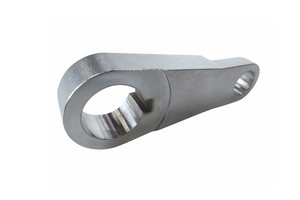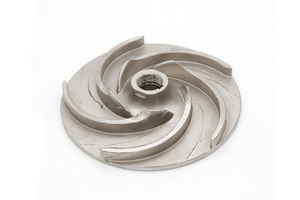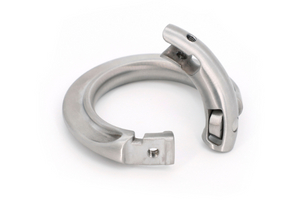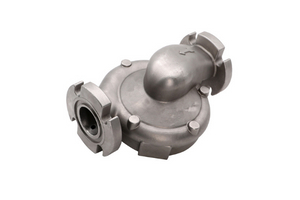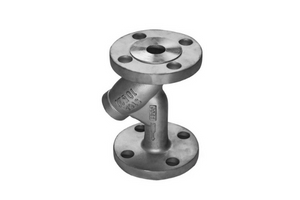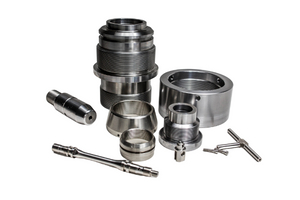 Ensure the success of your next project by utilizing our expertise in stainless steel casting.
Stainless Steel Investment Casting Grades
Alloy
Common Usage
Applications
304
Food Grade Steel, Housings, Bodies
304 is widely accepted in the food industry as the standard for cleanliness as well as corrosion resistance.
Medical, Mining, Petrochemical
304L / 316L
Similar to other 300 series steel, the "L" stands for low carbon, making it softer but more corrosion resistant for each grade of material.
Food & Dairy, Medical, Petrochemical
316
Housings, Gears, Plates
316 is known for its superior corrosion resistance, making it ideal for many uses including marine environments.
Automotive, Petrochemical, Food & Dairy
410 & 416
Housings, Bushings, Handles, Brackets
400 series steels are high strength and very machinable. They will tend to break rather than bend under intense pressure.
Automotive, Machine Tool, Food & Dairy
17-4
Rods, Pins, Links, Arms
17-4 is the strongest of the stainless steel family and is used on parts that cannot bend.
Military, Medical, Machine Tool
Our Stainless Steel Investment Casting Process
1. Wax Model Making & Assembly
Once the mold is ready, inject wax material into the mold cavity, then take out the wax model from the mold after cooling. Repair some appearance defects of wax models, such as slot, wax injection nozzle, flow pattern, etc. After inspection wax models, weld them to the casting system one by one to form a assembly, which looks like a tree.
2. Shell Building
Shell making process is a whole silica sol process, namely dip the assembly into good colloidal silica coating, sprinkle with fire-resistant sand, dry and harden shell under certain temperature,thus to form dense refractory coating surface outside the surface of wax models, and then repeat the step 5-6, finally form a certain strength and refractoriness of silica sol shell.
3. Dewaxing
Dewaxing is a process in which the wax inside the shell is melted by high temperature steam and then drained out, resulting in a cavity that can be poured into the mold.
4. Pouring
Melt stainless steel ingots into liquid status under a certain high temperature, then pour the liquid into the shell and cool under room temperature. After solidification, knock out the blacks and clean sand.
5. Cutting,Grinding & Surface Finishing
Cut the stainless steel casting blanks from assembly one by one, remove the sprue gate by grinding machine and smooth the surface by various surface finishes, such as shot blasting, sand blasting, electropolishing, mirror polishing, etc.
6. Inspection
After finishing production, inspection is also an indispensable process before delivery. The inspection of stainless steel castings includes dimensional inspection, defects inspection and material inspection. Only qualified products can be shipped to customers.
Watch our stainless steel foundry video to learn how stainless steel castings are made. Videos are also available on youtube.com.
When to Use Stainless Steel Investment Casting
You'll get the most significant advantage from using investment castings if your part:
has a complicated shape that would be difficult or impossible to produce with other casting methods

requires exceptional surface qualities

needs tight tolerances

prefers minimal surface finishing or machining after casting.
Why Choose Our Stainless Steel Investment Casting Services
Affordable Tooling: Tooling is the basic step to starting the stainless steel casting process. Although the machining accuracy and material of tooling play an important role in the final casting quality, the tooling of stainless steel is relatively affordable compared with other forming processes.
Flexible design: Investment casting can cast out stainless steel products in different sizes and weights, so the design of cast stainless steel parts is very flexible. Stainless steel casting allows parts with a minimum 3mm thickness and weights ranging from 0.05kgs-80kgs. Besides, stainless steel castings with complex structures are also castable.
Close Tolerance: The dimensional accuracy of stainless steel investment casting can meet ISO 8062 CT5-CT6 level. Such close tolerance can ensure stainless steel castings with less or no machining.
Good Surface: Even after shot blasting, the surface of stainless steel castings is very smooth and looks bright. And people will never worry about stainless steel castings will get rust with time flys.
High Production Efficiency: Stainless steel casting is a fast and repeatable process, so the production efficiency is very high, and no matter it is a large or small volume, it can all meet.
China's Leading Stainless Steel Investment Casting Company
Besser is one of the leading stainless steel investment casting companies in China. We can use our field spectrometer to help you find the right alloy for your stainless steel casting requirements.
Stainless Steel Foundry is one of the leading stainless steel precision casting companies in China. We can manufacture custom stainless steel investment castings to your exact design specifications. For parts from 50g to 50kg or larger, we offer tight tolerances and consistent part repeatability.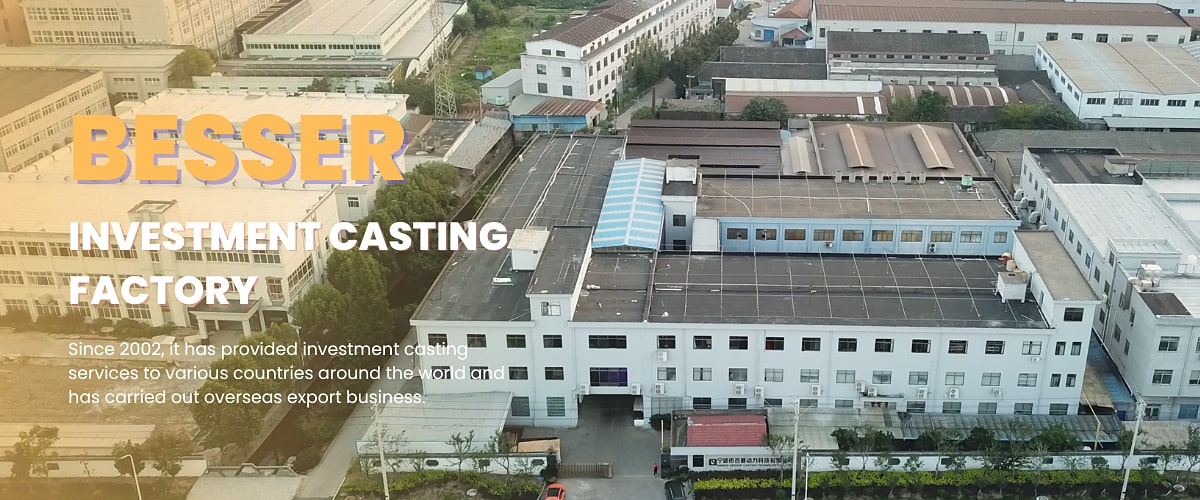 Our design and production capabilities include:
Complex, near-net-shape parts without secondary machining

Easily convert multiple parts into a single component

Thin Walls to Reduce Weight

Ra6.3 even better surface finish

Linearity tolerance within CT4-CT6

Highly complex solid geometry

High-precision workability
Our proven casting technology makes us the most reliable one-stop supplier of stainless steel castings. The competitive price of stainless steel castings and a full range of services are the most attractive factors for foreign companies such as the United States, Britain, Canada, and Australia to purchase our products in China.
Need Stainless Steel Casting Services in China? Contact us now!
Applications of Stainless Steel Investment Castings
The following are the main applications of stainless steel investment castings: Mining, agriculture, energy, military, machine tools, valve bodies, pumps, housings, gears, bushings, handles, marine equipment, medical equipment.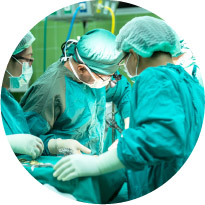 Medical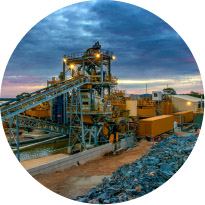 Mining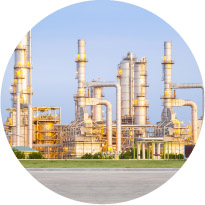 Petrochemical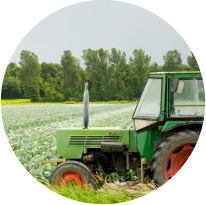 Agricultures / Food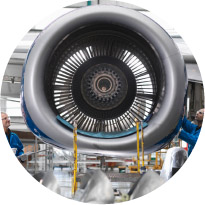 Aerospace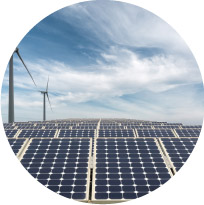 Energy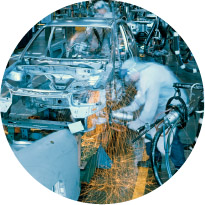 Automotive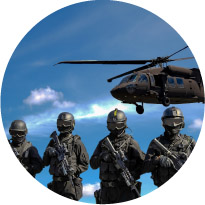 Military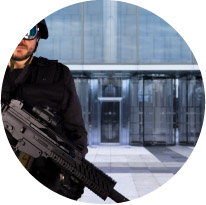 Fire arms
Machine Tool
The Most Common Questions, We Answer For You !
1. Can your factory produce stainless steel castings?
Yes,we can.we can do with stainless steel, carbon steel, alloy steel, high temperature nickel base alloy material.
2. Why your price is higher than other dewaxing foundry?
We are the casting of silica sol process, the best process in dewaxing casting. There are water glass process and composite process in dewaxing casting. The difference is that the quality of auxiliary materials is completely different, such as wax, glue, sand and so on.3. How accurate can your casting process be, or what tolerance level? Our silica sol casting process can achieve CT5-CT6 tolerance.
3. What is the weight range of castings you can make?
We can make 10g-80kg castings.
4. How long does your development time take?
For general structure products, we can complete the sample within 25 days from mold opening to sampling.
5. Where is your factory in China?
Our factory is located in Ningbo Zhejiang,the southeast of China, with a very developed transportation system.
6. Do you have existing molds that I can use?
This way I can save the cost of mold developing.
We are a non-standard custom factory and do not have our own molds. The existing more than 3,000 pairs of molds are owned by customers. We only store them on behalf of customers, so we cannot use customers' molds. If you need to develop products, you can only develop new molds.
7. Is your mold developed by your own factory?
We have our own ability to mold, but because of limited energy, we will develop both in our own workshop and outsourcing factory. We will also strictly review and verify the molds developed by the outsourcing factory, so we can be assured of the quality of the molds.
8. If the mold is developed, do I still need to invest in the mold cost during mass production?
Our products only need to be invested in the mold at the beginning. The subsequent molds can basically have a life of 500,000 times. Even if the product is made more than 500,000, we will develop new molds by ourselves and submit samples for your verification.No need to pay.
9. What is the general cost of developing molds?
The advantage of our casting process is the low development cost. For general structure products, the average mold fee is about 800USD.
10. What is the size and production capacity of your factory?
Our factory now has about 130 people, and the output value last year was 11 million USD. On the basis of the existing land and plant, there is still 50% of production capacity.
11. What is your payment method?
Our molds are generally 100% prepaid. If the product development does not meet the drawing requirements, we can refund 100%.
12. What industry are the products you are making now?
Our current products are distributed in a wide range of industries, including tools, construction hardware, pump valve bodies, auto parts, etc.
13. Do you have vacuum casting?
We have a vacuum casting production line that can make high-temperature nickel-based alloy products. Vacuum casting can reach the ultimate thickness of 0.5mm, but the thinnest non-vacuum casting is generally only 2.5mm.
14. Can you provide a test report for each batch of shipment? What are your testing equipment?
We can provide chemical composition report and size report every time. Our testing equipment includes Spike brand spectrometer and Hexagon brand three-coordinates. For details, please see our testing equipment page.
15. How long is your delivery date?
Our delivery time for goods is generally around 45 days. If you have urgent orders that need to be processed, we can help you make them expeditiously within 15 days.