Provide Lost Wax Casting Solutions
BESSER offers high quantity lost wax investment casting solutions and services. Our in-house services include include ceramic mold making, advanced machining, heat treatment, and casting for multiple materials and project outcomes. We provide dimensional accuracy and precise components based on the specific needs of your project. Our large casting foundry, with unmatched industry experience, and access to advanced equipment give product innovators and project managers the ability to produce high quantity metal parts and components within the size and scope of budgets, timelines, and quality standards. I f machining is required, our one-stop shop can deliver surface finishing for complex geometry parts.
The Benefits of Choosing Lost Wax Investment Casting
There are many benefits associated with lost wax investment casting. The enhanced flexibility of being able to utilize nearly any metal material makes this process suitable for a variety of industries and applications, including aerospace, energy, automotive and more. There's also a great deal of room for flexibility, as investment casting can be executed using many different alloys, including tool steel, stainless steel, carbon steel. and low-alloy steel.

In addition to producing parts of intricate shapes and sizes, lost wax investment casting helps minimize material waste and conserve energy. It also provides manufacturers the ability to cast complex parts with superb surface finishes, greater dimensional accuracy, and no flash or parting lines.
About Our Lost Wax Investment Casting Process
Casting Simulation
3D Casting Simulation Prevents Expensive Prototyping
BESSER's knowledge in the area of casting simulations guarantees a stable process. Finding the best manufacturing method by applying simulation software, to avoid time cost of repeated sample developing and to increase products quality effeciently. Our engineering development team uses the latest hardware and software tools We have considerable practical experience and knowledge. Casting simulations provide a high degree of process certainty, prevent technical problems and ensure that a project does not encounter delays.
Tooling Making
Tolerance range: ±0.005 inch
To make toolings according to different material and tolerance. The mold flask is used as container for holding the mold. The mold flask is designed and separated into two halves to help in the process of mold making. The sand molds made are actually temporary molding. This results in the process of making new molds to carry out each individual casting of mold. We will design specific material and mechanical specifications. Make the best casting products.
Sample Developing
Unparalleled quality and dimensional tolerances
Further correct the process and tolerance assessment through sample test and confirm acceptance requirements with the clients. The average sample delivery time is 10 days.
Production Schedule
Fast Delivery
Arrange orders by ERP software and proactively inform clients exact time piont for each process completion
Wax Injection
Prototyping techniques for the lost-wax process – any steel alloy is possible
Make and inspect products' wax patterns. The choice of most effective prototype process is determined by the desired mechanical properties that the final component must meet and the tests that it must pass. These requirements will reduce the number of prototyping options available.
Welding
Standard operation procedure
Weld the wax patterns with wax rod as SOP(standard operation procedure)
Shell Making
Standard operation procedure
Make shells for products as per their specific structure, volume and weight
Dewaxing
Standard operation procedure
Melt the wax patterns from shells
Casting
Standard operation procedure
Test the alloys with spectrum analyzer and then pour qualified metal into shells
Shell-removing, Cutting and Grinding
Standard operation procedure
Remove the shells with shaking machine, cut the parts from rods , and grind the cutting surface
Surface Treatment
Standard operation procedure
Shot blasting, sand blasting, heatl treatment, reshaping and so on
Value-added Services
Standard operation procedure
CNC machining, surface treatment (polishing, electroplating, and paint spraying), assembly and package
View Our Lost Wax Casting Materials
Lost Wax Investment Casting Capabilities of Besser Foundry
Besser supplies high-quality lost wax investment castings to customers in various countries around the world. We have advanced automatic production equipment and testing equipment. Make sure your metal casting products are delivered on time.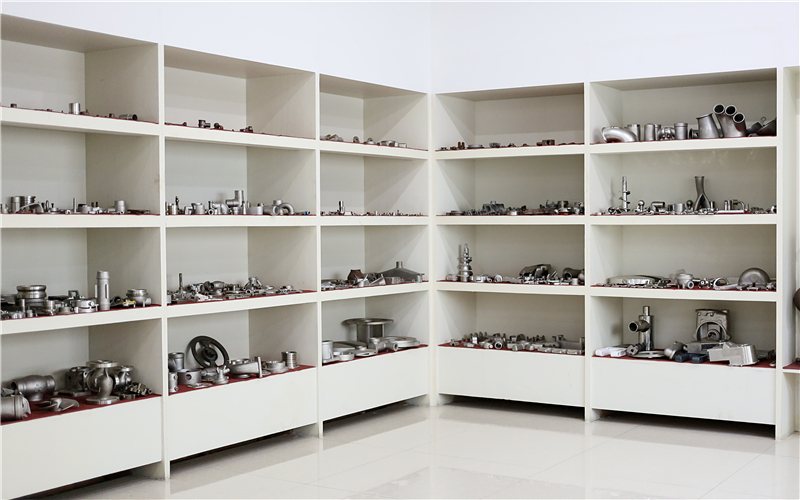 Our Metal Casting Capabilities
Material: Stainless Steel, Carbon Steel, Alloy Steel, Tool Steel, Nickel Alloy
Casting Tolerance: ISO 2768-mK、VDG P690 D1-D2、ISO8062-3-2007 DCTG4-6、GCTG4-6
Casting Roughness:Ra1.6 – Ra3.2
Casting Weight:0.005kg – 50kg
Delivery Time:8-12 weeks
Value-added services we provide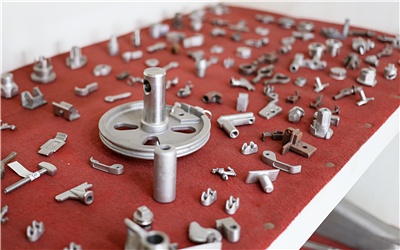 Applications of our lost wax investment casting services
Our lost wax investment casting services allow for design flexibility and a wider selection of alloys. Our lost wax investment castings are used in industries such as construction engineering, automotive and dental.
Triggers
Medical Equipment
Automotive Parts
Turbine Blades
Hand Tools
Lock Parts
Aerospace Parts
Pipe Fitters
The Lost Wax Investment Casting Process
At Besser, our lost wax investment casting foundry is capable of producing a wide range of complex and precision shapes. By heating the material above its melting point and pouring it into the mold, it will solidify into the required shape.
Pattern produced – An original pattern is made from wax, plastic, 3D printing filament or another material.

Mold preparation – A mold is manufactured from aluminum alloy, chosen for its low price, low melting point and lightweight.

Wax model and tree assembly – Wax is injected into the alloy mold, with a tree-like structure assembled, dried and sprayed with sand.

Sand shell and dewaxing – The mold is repeatedly coated in refractory material, before being heated and dewaxed.

Material pouring – The material is poured into the dewaxed sand shell, which is then broken by hand or machine.

Machining – The final investment cast part is cut, polished, and machined according to its intended purpose.

Testing – The blank parts are tested for defects, and possibly machined further to create the final product.
Lost Wax Investment Casting Products We Have Made

China's Top Lost Wax Investment Casting Company - Providing a Full Range of Casting Services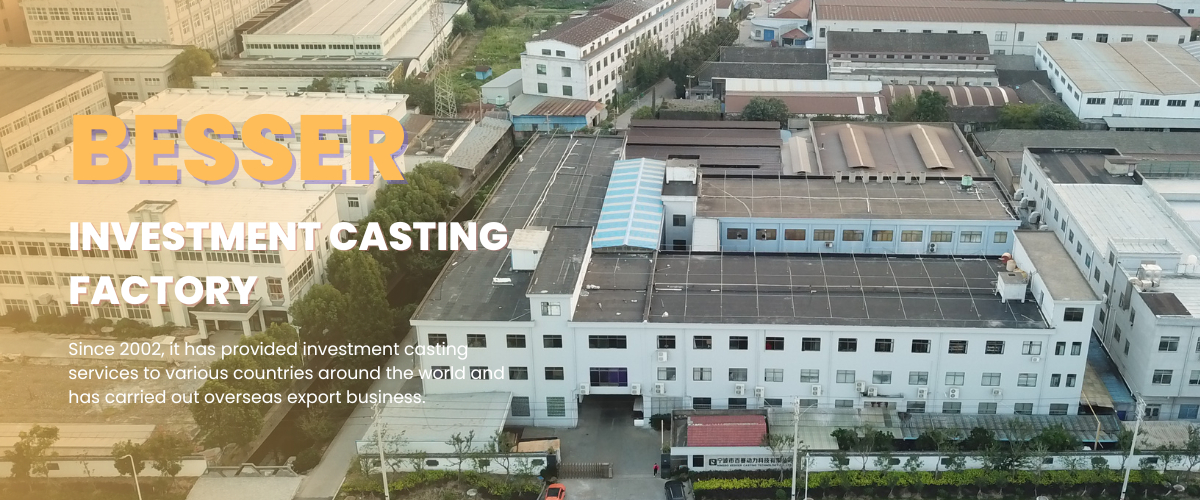 Besser Co., Ltd is a metal lost wax investment casting factory in China. Since 2002, it has provided lost wax investment casting services to various countries around the world and has carried out overseas export business.
The products produced by our lost wax investment casting factory are mainly used in construction machinery manufacturing, agricultural equipment manufacturing, mining machinery manufacturing, transportation equipment manufacturing, and other fields. We are located in Ningbo City, one of the largest seaports in China, with convenient waterway transportation.
At present, our factory has more than 200 workers, 10 engineers, 25 quality inspectors, 7 sales staff and 6 management staff. After years of hard work, we have now become one of the largest lost wax investment casting manufacturers in China.
Besser Foundry can cast a variety of materials: alloy steel, carbon steel, stainless steel, tool steel, etc. Has strong design, forming, casting, machining, and heat treatment capabilities. We are committed to producing quality lost wax investment castings at the lowest possible price and on-time delivery. In addition, we provide engineering consulting services to assist in the development of new products for optimal application.
We introduce new advanced technology to improve and perfect the production line. Our annual production capacity is 20,000 tons. As a result, we can produce high-quality products cost-effectively. We are located in Ningbo, China, enjoying the waterway transportation of Ningbo seaport, which will greatly reduce the transportation cost of our customers.
As a direct lost wax investment casting manufacturer and exporter, we provide project management services from initial design to delivery of finished parts or assemblies. Feel free to contact us when you need metal lost wax investment casting solutions.
The Most Common Questions, We Answer For You !
1. Can your factory produce stainless steel castings?
Yes,we can.we can do with stainless steel, carbon steel, alloy steel, high temperature nickel base alloy material.
2. Why your price is higher than other dewaxing foundry?
We are the casting of silica sol process, the best process in dewaxing casting. There are water glass process and composite process in dewaxing casting. The difference is that the quality of auxiliary materials is completely different, such as wax, glue, sand and so on.3. How accurate can your casting process be, or what tolerance level? Our silica sol casting process can achieve CT5-CT6 tolerance.
3. What is the weight range of castings you can make?
We can make 10g-80kg castings.
4. How long does your development time take?
For general structure products, we can complete the sample within 25 days from mold opening to sampling.
5. Where is your factory in China?
Our factory is located in Ningbo Zhejiang,the southeast of China, with a very developed transportation system.
6. Do you have existing molds that I can use?
This way I can save the cost of mold developing.
We are a non-standard custom factory and do not have our own molds. The existing more than 3,000 pairs of molds are owned by customers. We only store them on behalf of customers, so we cannot use customers' molds. If you need to develop products, you can only develop new molds.
7. Is your mold developed by your own factory?
We have our own ability to mold, but because of limited energy, we will develop both in our own workshop and outsourcing factory. We will also strictly review and verify the molds developed by the outsourcing factory, so we can be assured of the quality of the molds.
8. If the mold is developed, do I still need to invest in the mold cost during mass production?
Our products only need to be invested in the mold at the beginning. The subsequent molds can basically have a life of 500,000 times. Even if the product is made more than 500,000, we will develop new molds by ourselves and submit samples for your verification.No need to pay.
9. What is the general cost of developing molds?
The advantage of our casting process is the low development cost. For general structure products, the average mold fee is about 800USD.
10. What is the size and production capacity of your factory?
Our factory now has about 130 people, and the output value last year was 11 million USD. On the basis of the existing land and plant, there is still 50% of production capacity.
11. What is your payment method?
Our molds are generally 100% prepaid. If the product development does not meet the drawing requirements, we can refund 100%.
12. What industry are the products you are making now?
Our current products are distributed in a wide range of industries, including tools, construction hardware, pump valve bodies, auto parts, etc.
13. Do you have vacuum casting?
We have a vacuum casting production line that can make high-temperature nickel-based alloy products. Vacuum casting can reach the ultimate thickness of 0.5mm, but the thinnest non-vacuum casting is generally only 2.5mm.
14. Can you provide a test report for each batch of shipment? What are your testing equipment?
We can provide chemical composition report and size report every time. Our testing equipment includes Spike brand spectrometer and Hexagon brand three-coordinates. For details, please see our testing equipment page.
15. How long is your delivery date?
Our delivery time for goods is generally around 45 days. If you have urgent orders that need to be processed, we can help you make them expeditiously within 15 days.