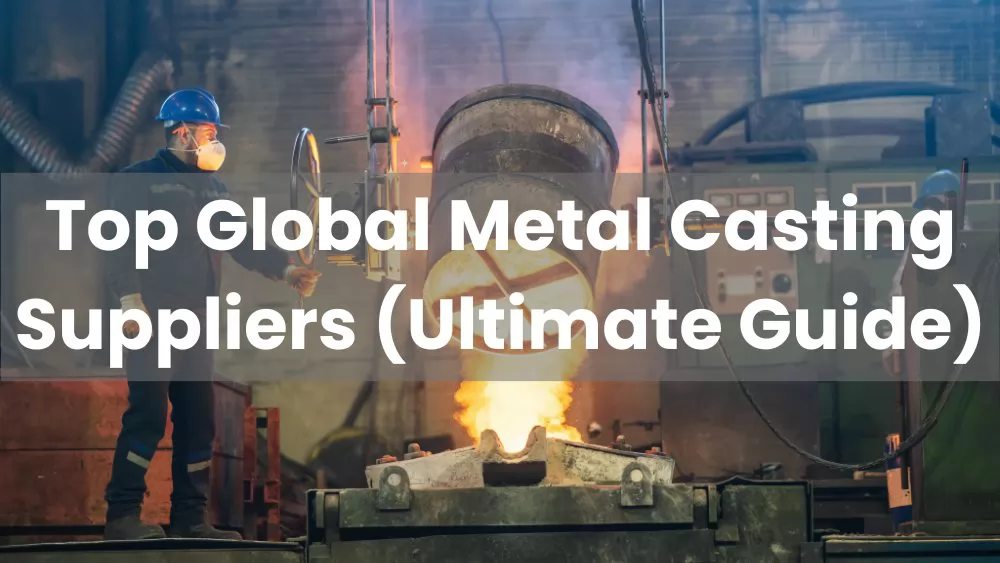 Metal casting refers to pouring molten metal material into a mold to form the desired shape. It is the most basic operating process in modern industry.
Globally, you can find hundreds of thousands of metal casting manufacturers and suppliers large and small. If you need to find a professional metal casting company to serve you in the near future, then this article will help you.
Hence, we will help you to find the best metal casting supplier for your list with the highest quality assurance. They have their own advantages, and you can get in touch with them through the contact methods we provide. Please read this article patiently!
---
The Global Top 10 Leading Metal Casting Suppliers
Best Metal Casting Suppliers List
The following are the main players in metal casting supply:
1. General Kinematics Corporation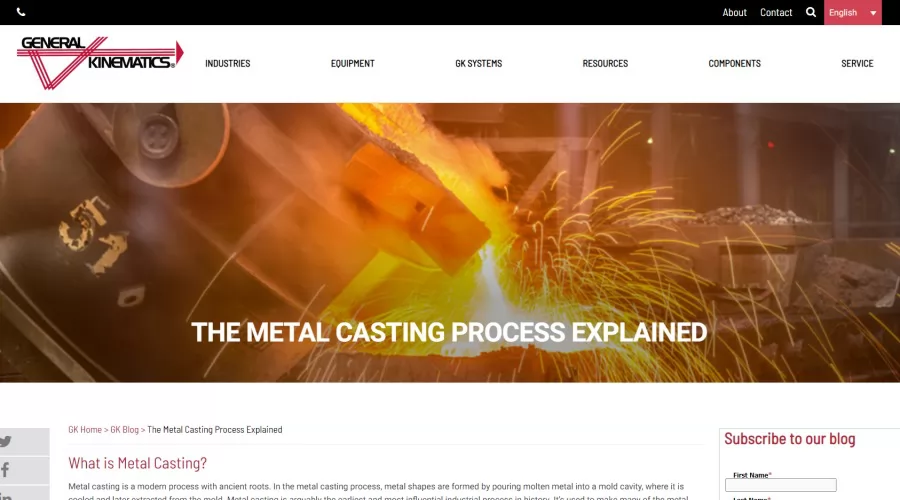 Company Profile
General Kinematics Corporation was established in 1960 to market, design and custom manufacture innovative vibratory material handling and processing equipment. Today, the company is one of the world's largest suppliers of metal castings, holds more than 200 global patents, and is a significant contributor to technological advances in the design and application of metal castings.
General Kinematics serves a global customer base through a network of engineering-oriented independent sales representatives covering major US industrial markets. International markets are serviced by subsidiary operations and through a combination of representatives, licensed manufacturers and strategic alliances with leading industry-specific organizations located in other strategic locations.
Location: U.S.
Company Type: Manufacturer
Website: https://www.generalkinematics.com/
Main Products
Investment Castings
Die Castings
Commercial Grade Investment Castings
2. Besser Casting Co., Ltd.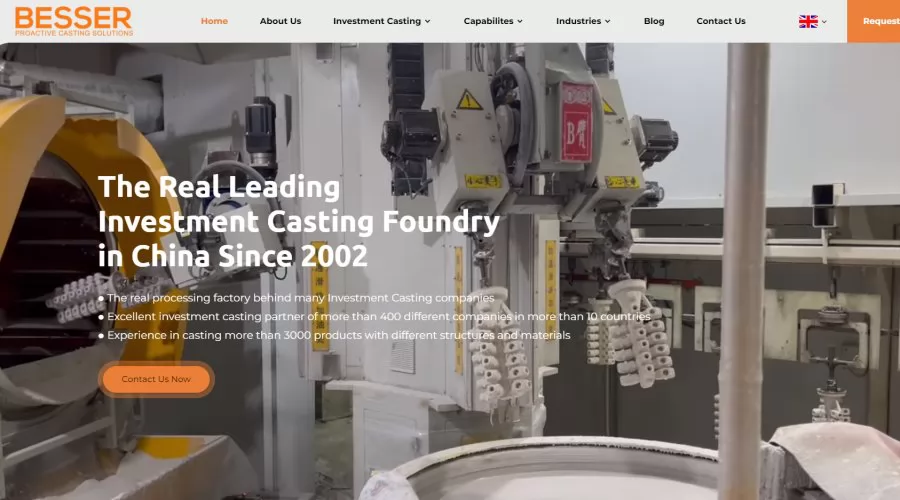 Company Profile
Besser was established in 2002, covers an area of 12,000 square meters, and has about 170 professional and technical personnel. Their investment factory has obtained IATF16949:2016 and ISO90001:2015 certifications. Besser has a machining workshop for secondary processing. The tolerances of metal castings can be strictly controlled. Today, Besser has become a leading casting brand in China's investment casting industry.
The real factory not only trading company.Excellent investment casting partner of more than 400 different companies in more than 10 countries.Experience in casting more than 4000 products with different structures and materials.
Location: Zhejiang,China
Company Type: Manufacturer
Website: https://www.bessercasting.com/
Main Products
metal casting
metal parts
3. Reliance Foundry Co. Ltd.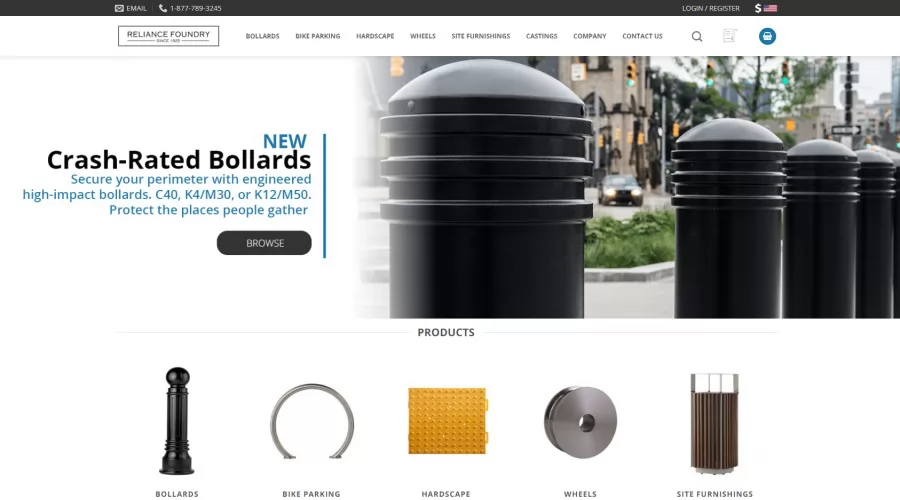 Company Profile
Reliance Foundry Co. Ltd. delivers the highest-quality stock and custom-designed products for architectural site furnishings, traffic management, and industrial applications. Since 1925, Reliance Foundry has built upon a long tradition of metal casting expertise to become an award-winning supplier for high-profile and everyday needs across North America.
Reliance Foundry was first incorporated by four foundry workers in 1925. It grew to become Vancouver's largest working foundry—fulfilling contracts for municipal authorities and companies in the mining and forestry industries. During World War II, employees worked 48 hours per week, casting 10 tons of metal per day to supply parts for the Allied forces' war effort. In 1966, a fire at the original Vancouver site forced the company to relocate to a new location in Surrey.
By the 1990s, Reliance Foundry began outsourcing production to increase the range of offered products and expand beyond regional services to become a continental supplier. The company moved to its current location in 2005, and in 2012 was awarded the Surrey Board of Trade's Business Excellence Award.
Location: U.S.
Company Type: Manufacturer
Website: https://www.reliance-foundry.com/
Main Products
Pressure Die Casting
Investment Casting
Silica Sol Casting
4. Eagle Alloy Inc.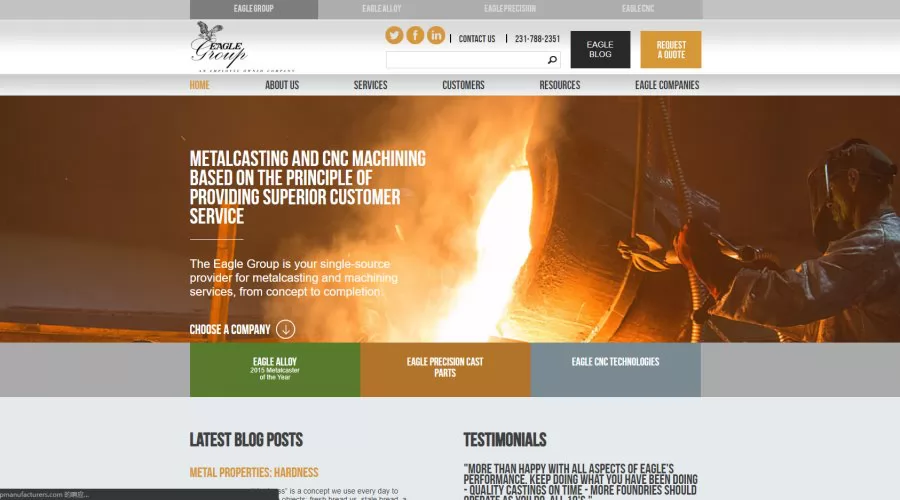 Company Profile
Every company is built on the principles of customer service excellence. The owners (Mark Fazakerley, John Workman and Bill Seyferth of Eagle CNC) continue to emphasize this importance, which translates into profitable sales growth almost every year.
They have been leaders, not followers. They are one of the first foundries in the country to use methane gas from a local landfill instead of natural gas to power their facility. They were also one of the first companies to employ solidification simulations to predict casting defects. When others thought it was impossible to do so in a job shop with so many different part numbers, Eagle Group introduced lean manufacturing concepts.
Lean Concepts reduced their throughput from 4 weeks to 4 days in most cases. They consistently have the shortest lead times in the industry.
Location: U.S.
Company Type: Manufacturer
Website: https://eaglegroupmanufacturers.com/
Main Products
Pressure Die Casting
Investment Casting
Silica Sol Casting
5. Omnidex Group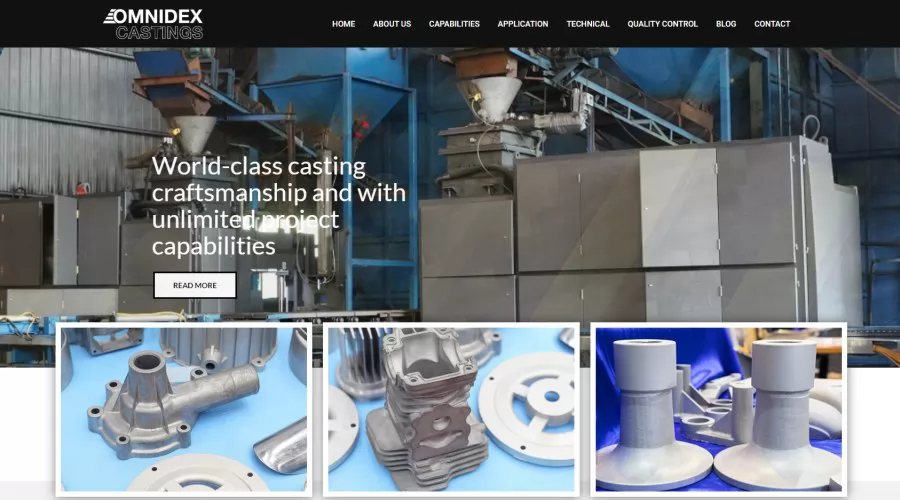 Company Profile
For 19 years, Omnidex has been supplying metal casting products to a variety of industries. With their state-of-the-art factories located in China and Vietnam, they support different casting processes that meet the highest and strictest industry quality standards.
They work closely with clients to find solutions optimized for technical, efficiency, financial and financial considerations, including high quality sand casting, gravity die casting and precision investment casting.
Location: U.K.
Company Type: Manufacturer
Website: https://omnidexcastings.com/
Main Products
Investment Castings
Die Castings
Commercial Grade Investment Castings
6. NINGBO INNOVAW MECHANICAL CO., LTD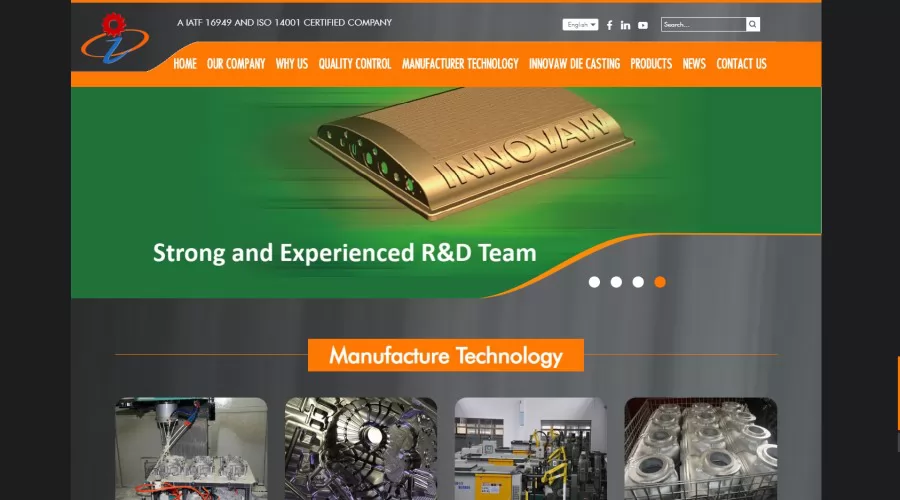 Company Profile
NINGBO INNOVAW MECHANICAL CO., LTD is a professional manufacturer of casting and machined part which is widely used for Automotive, Medical, earthmover, petroleum, electricity and lighting Industry.
Dedicating in long-term business with foreign customers from North America and west Europe, we are exactly know what's the customer requirement when they provide drawings and material specification. And their engineering can suggest the best process and technology to make the component or any design changing if necessary.
Most of our products are exported to Canada, USA, and west Europe Germany, France, Italy, Norway, Finland, Switzerland, etc. and win good reputation among our customers.
Location: Zhejiang,China
Company Type: Manufacturer
Website: https://www.idiecasting.com/
Main Products
Investment Castings
Die Castings
Commercial Grade Investment Castings
7. Tanfel Inc.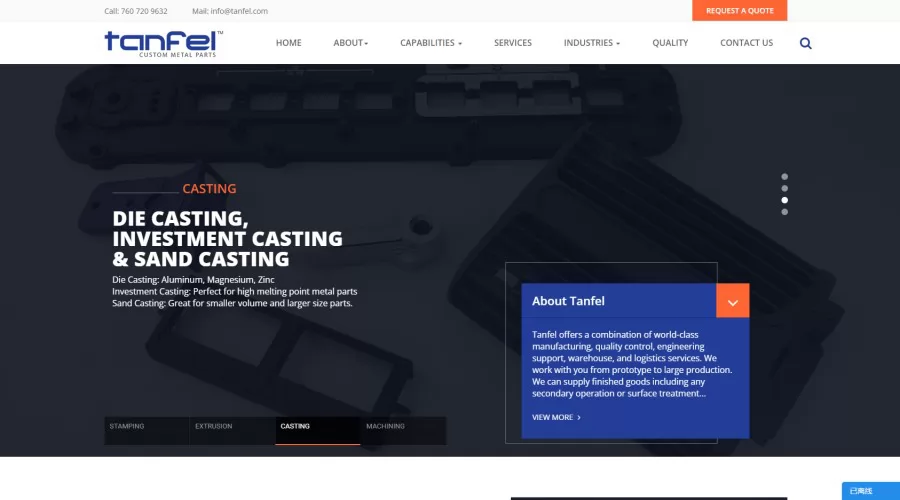 Company Profile
Based in Carlsbad, California, Tanfel has been a leading supplier of custom metal parts since 2008. They specialize in stamping, extrusion, casting and CNC machining. Their competitive advantage stems from their ability to supply high-quality parts from a single source at globally competitive prices. They are your complete metal parts supplier and supply chain solution.
They assist you with product design, prototype validation, production, assembly, quality control, global logistics and inventory management. Tanfel components are used by leading North American OEMs in many industries including: Communications, Lighting, Audio - Music, Medical - Life Sciences, Automotive, Instrumentation, Control & Automation, Health & Fitness, Consumer Electronics, and more.
Location: U.S.
Company Type: Manufacturer
Website: https://www.tanfel.com/
Main Products
Aluminum Extrusion
Casting
CNC Machining
Metrology -Thread Plug Gauges
8. Dongying Giayoung Precision Metal Co. Ltd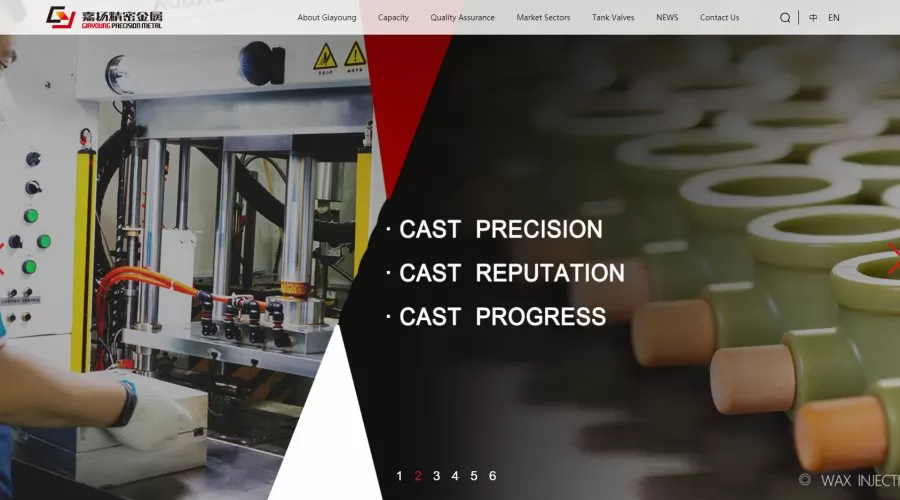 Company Profile
Dongying Giayoung Precision Metal Co. Ltd. is located near the fertile estuary of the Yellow River, which is included in Bohai Economic Circle. The plant covers an area of 80,000 ㎡, with a construction area of over 36,000 ㎡, and it has almost 1000 employees.
Giayoung specializes in manufacturing silica sol Investment Casting, precision machining and surface treatment of a huge range of stainless steel, heat-resistant steel, carbon steel, low-alloy steel, high-temperature alloy, non-ferrous alloy, etc. The company has established solid cooperation relationship with over 400 customers, with a monthly production capacity of 1.3 million complex precision metal parts, among which, over 80% are exported to EU, UK, Japan, the United States, Australia and other countries & regions.
Location: Zhejiang,China
Company Type: Manufacturer
Website: https://www.cast-china.com/
Main Products
Investment Casting
Heat Treatment
Machining
9. Tiammay Group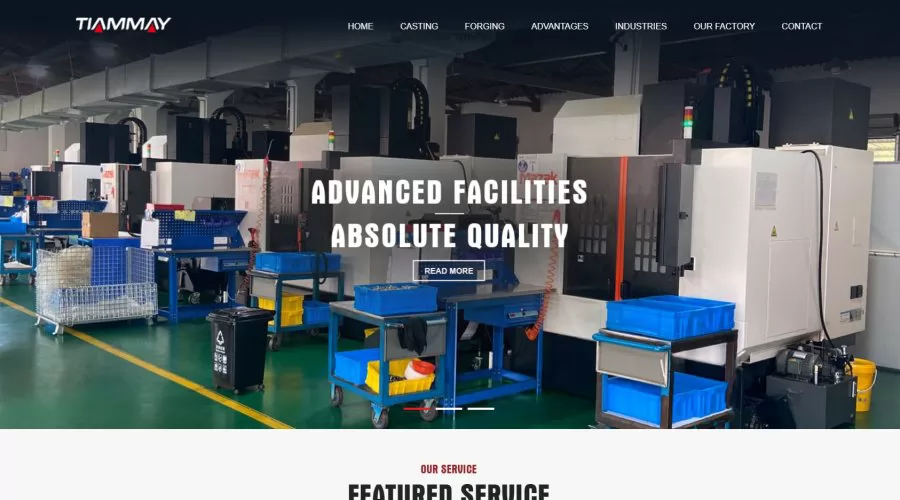 Company Profile
Tiammay is an group companies with expertise in Casting, Forging and CNC machining OEM components with location at the secondary largest harbor of China – Ningbo.
They equipped with advanced Mazak CNC lathe and machining center for precise dimension, and Hexagon CMM for quality assurance.
Location: Zhejiang,China
Company Type: Manufacturer
Website: http://www.tiammay.com/
Main Products
Sand Casting
Die Casting
Investment Casting
10 .GUSS-EX Inc.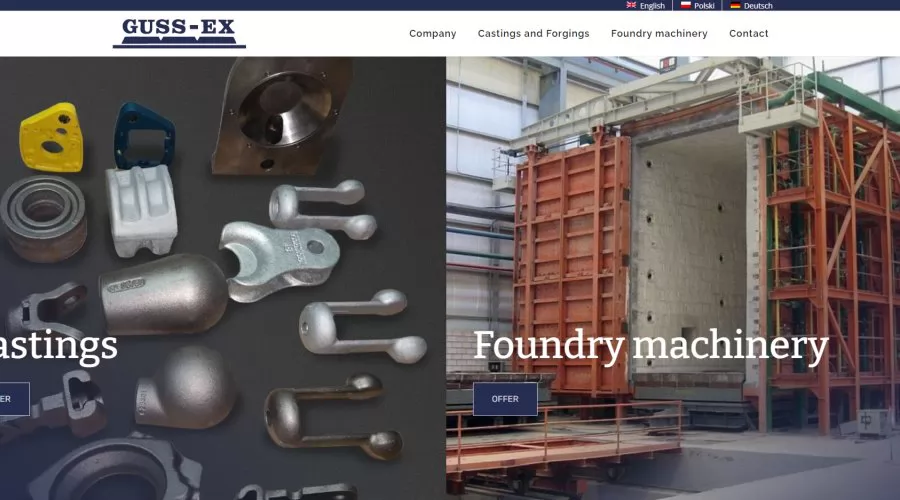 Company Profile
GUSS-EX company, established in 1989. is an engineering company in the field of foundry and industrial metal production. They supply the Polish and European markets with mechanically treated castings made of gray iron, ductile iron and other alloys.
In addition, they carry out agency and representative activities for leading manufacturers of foundry machinery and foundry equipment. In recent years, their company has gained a presence in the Eastern market, opening representative offices in Eastern Europe.
Location: Poland
Company Type: Manufacturer
Website: https://guss-ex.com/
Main Products
Cast iron castings
Cast steel castings
Castings of Al and Cu alloys
Conclusion
When starting your business, consider own metal casting suppliers. Private label metal castings are one of the most effective ways to differentiate your product from the many others listed online. Creating private label products gives you more control over production, pricing, branding, and profitability.
We hope this list helps you to make the right and sound decision to choose the best metal casting suppliers to help you.
At Besser Metal Casting, we have many years of manufacturing and exporting experience, our factory is reputable and will not deceive you. Let us act as your supplier or consultant to help you achieve your product sourcing and development goals faster.