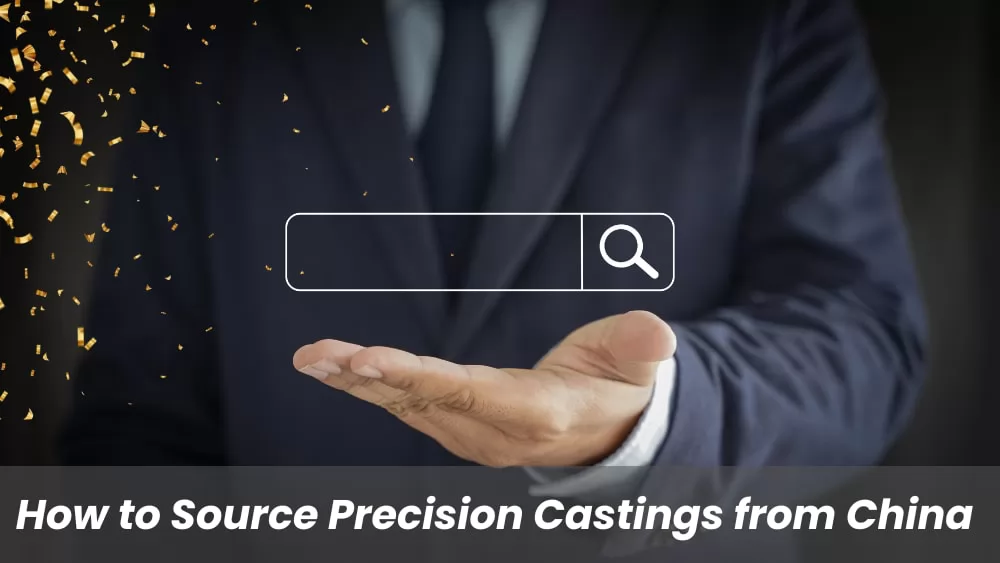 There are many benefits of choosing China to produce precision castings when you confirm that you need to source precision castings from China. Then you may need to know how to find a Chinese precision casting company or manufacturer to discuss cooperation. Next, we will introduce you to the best way to find a Chinese precision company or manufacturer.
So, what are the ways to help you find a precision casting company or manufacturer in China? Here are 4 ways to help you find Chinese precision companies.
1. Google Search Engine
Google, the world's largest search engine, not only provides an easy-to-use free service, but users can instantly return relevant search results. In addition, it offers the richest advanced search capabilities.
You can enter China Precision Casting Company in the Google search interface, and there will be 17,000,000 related content. You can search page by page for a precision casting company that meets your needs.
The downside is that very few manufacturers in China focus on internet marketing and you have to flip through a lot of pages to see some good manufacturers.
2. Attend Trade Shows/Trade Fairs
Offline exhibitions are held every year in China, where both parties can negotiate face-to-face and increase the chance of cooperation.
There are 4 biggest and most popular exhibitions in China. They are the Canton Fair, the Global Sources Trade Fair, and the East China Trade Fair.
China's large and small precision casting companies will participate, and you can get in touch with them through the exhibition.
Due to the Covid-19 outbreak, all exhibitions in China have been closed. You can only find Chinese manufacturers through Internet channels.
3. B2B Online Platform
If you do not attend the exhibition, you can also find Chinese precision casting manufacturers on the online platform. This is a common way to find Chinese manufacturers.
On the b2b website, you can find information on thousands of precision casting companies. You can get in touch with the company directly through the contact information given on the platform.
As the leader in the foreign trade B2B industry, Alibaba has invested heavily in advertising, technology, and various resources, and has done a good job in attracting new members and maintaining old members.
Made-in-China.com specializes in product promotion in China and only accepts relevant product information released by Chinese suppliers. It is currently the only large-scale B2B platform with the sole mission of promoting Chinese products.
Founded in 1971, Global Sources is an old-fashioned multi-channel B2B foreign trade website. It operates through offline exhibitions, business publications, and sales of industry consulting reports. Its main advantageous industries are electronics and gifts.
4. Hire a Chinese Purchasing Agent
You can find some purchasing companies on the Internet, which can save a lot of time and increase efficiency.
But some sourcing companies may cooperate with some Chinese precision casting factories to make profits by promoting them, you may not be able to find the ideal precision casting company you have been looking for in China.
While hiring a purchasing agent is a good idea, the quality of the purchasing agent's service cannot be guaranteed.
Conclusion
After reading all the information provided above, you can now clearly know which is the best way to find a precision company in China.
If you are planning to start a sourcing business from China, now is the right time as this market has a lot of potentials that you can easily cash in.